About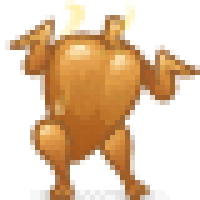 Also goes by alaneCN on sites to get around unique nickname crap
I cuss a lot.
They/She || USA || 20 || 5'/152cm || Bi
ELSWORD
Server: NA
Joined Game: February 8th, 2013
Favorite Characters: Eve || Ainchase Ishmael
| IGN | Character | Class | Tier |
| --- | --- | --- | --- |
| alane | Eve | Code: Ultimate | Main |
| a1an3 | Eve | Code: Antithesis | Main |
| MsIlluminati | Eve | Code: Escencia | Main |
| AlterasQueen | Eve | Code: Sariel | Main |
| Ainkaufen | Ain | Herrscher | Fashion Main |
| Dreadnerd | Lu/Ciel | Catastrophe | Sub-Main |
| Fishmeal | Chung | Centurion | Backline Main |
| HomuraVibes | Noah | Nyx Pieta | Backline Main |
DANGANRONPA
| Installment | Played | Watched | Read |
| --- | --- | --- | --- |
| 1: Trigger Happy Havoc | Yes | LP Anime | Yes |
| Zero | - | - | No |
| 2: Goodbye Despair | Yes | LP | No |
| Another Episode: Ultra Despair Girls | No | LP | No |
| 3: End of Kibougamine Gakuen | - | Anime | - |
| Gaiden: Killer-Killer | - | - | No |
| V3: Killing Harmony | No | LP | - |
| 2.5: Nagito Komaeda & the Destroyer of the World | - | OVA | - |
| Misc. Light Novels | - | - | No |
| Decadance/Summer Camp | Unreleased | - | - |
Got into Series: December 26th, 2015Musical Tastes:
> Zetsubousei: Hero Chiryouyaku
> DEAD or LIE
> RECALL the ENDFavorite Characters:
> Izuru Kamukura
> Fuyuhiko Kuzuryuu
> Sonia Nevermind
> Komaru Naegi
> Genocider Sho
> Hiroko Hagakure
> Kaito Momota
> Korekiyo Shinguuji
DORORO
Got into Series: January 10th, 2019
Favorite Character: Hyakkimaru
Musical Tastes:
Kaen || Dororo || Sayonara Gokko
OTHER FANDOMS
| Series (* Top Tier) | Year Joined | Fav Character |
| --- | --- | --- |
| *Banana Fish | 2019 | Ash Lynx |
| My Hero Academia | 2016 | Fumikage Tokoyami |
| *Closers | 2018 | Wolfgang Schneider |
| *The Disastrous Life of Saiki K. | 2019 | Aren Kuboyasu |
| *Hypnosis Mic | 2019 | Jakurai Jinguji |
| *Inuyashiki | 2018 | Ichiro Inuyashiki |
| Kingdom Hearts | ~2016 | Zexion |
| Nier | ~2017 | Emil |
| No.6 | 2015 | Inukashi |
| Shaman King | ~2017 | Johann Faust VIII |
| Sonic the Hedgehog | ~2012 | Metal Sonic |
| *Jojo's Bizarre Adventure | 2019 | Joseph Joestar |
| Uta no Prince-sama | 2020 | Ai Mikaze |
| Fullmetal Alchemist | ~2018 | Greed |
| Cookie Run | 2021 | Almond Cookie |
| *Fate | 2020 | Voyager I |
ART RELATED
Donate for some art!
If you donate, please fill out this form so I know what you want me to draw!
Certified in Adobe Photoshop and Illustrator. (CS6 and CC2015, both)
MOBILE GAME IDS
Sinoalice

Status: Dormant
IGN & ID: alane | 875339062
Server: Global
Favorite Unit: Pinocchio

Project Sekai

Status: Dormant
IGN & ID: alane | 162304746877710338
Server: America
Favorite Unit: Kanade Yoisaki
Utapri
Status: Dormant
IGN & ID: alane | 253781247
Server: English
Favorite Unit: Ai Mikaze
"ON Hold"
Hypmic ARB
The Alchemist Code
Epic Seven
AFK Arena
Blue Archive
Genshin Impact
Twisted Wonderland (NA)
Sonic Forces: Speed Battle
Crash Fever
Abandoned
Kiarara Fantasia
Puzzles & Dragons (JP)
Touken Ranbu (JP)
Shiro Project: RE
Ensemble Stars
Twisted Wonderland (JP)
Uma Musume: Pretty Derby
Extinct
Jojo SS
Project: Tokyo Dolls
Jojo PPP
Eshigami no Kizuna
Youtubers + Music Playlist
The Altera Project
This Entire Thing is a Mess, So I apologize in advance
(to think this graph is only some bare bones, too...)
The Altera Project is a mass-crossover scenario that I have been devising in my head since, bare minimum, 2019. Starting out as an excuse to have certain characters interact that never normally would due to being from different properties, with many of the extra setting details being doors that led to nothing, I ended up revising and revising the original scenario several times over until I reached the modern incarnation, ever expanding into the Infinity of fiction. With the primary setting based on MMO Elsword Online, The Altera Project sets to bring together as many other properties as ive indulged myself in as possible, even only as cameos in order to create a story of saving the expanse of Infinity from the inter-planar threat known as "Henir" originating from the Elsword property.
Infinity is not the full expanse of the story, however. With the release of Deltarune Chapter 2 and a certain sleezy salesman, I indulged myself within the world and characters of Toby Fox. However, those familiar with Undertale and Deltarune know that these stories dabble into the relationship between our reality and the realm of fiction quite closely- to the point where such a thing cant be simply ignored. And so, the second expanse to compensate, "Beyond Infinity", or our reality, was codified into the story alongside other meta elements.
Hello World. Full Generate Mode: Start.
I will take it from here.
I am alane, the specter of imagination-
Wait, this isnt The Altera Project? Woops.
At any rate, this is the page where we will go on about funny B-tier KMMO Elsword Online and all our doings with it.
I have every character in the game Master Classed as of now, and intend on Master Classing the remaining unreleased 4th jobs as they come out.10 Classes were bought (KE/IM/GE/NI/All Eves/Cata/NP)
1 was from a login event (HS)
1 was gifted (OM)
There rest are manually done.Yes I am aware that I am mentally ill for putting myself through that.Currently im working on reaching Tirnog with my main, CU. It is painful and I'm only at 1.8m CP.
CHARACTER SPREADSHEETB/S/TCurrently serving as an admin for [Seraphic]. Previously affiliated with [RoyalDelight]/[WeOnlyLiveOnline] and [AionMantle].
Welcome to the B/S/T!
Ready to be Shipped | Needs Seal | Needs Hanger and Seal | Can be farmed
Current Seal Count: Unique 6x Elite x1
No Pricing Info is available. Please dm me via discord (@alane#4400) with offers.
Costumes
ICE BURNER
Eve's Miracle Alchemist Hair
Noah's Nereid Tidal Sickle
Rena
Grandfather Clock Costume Suit
Raven
Spring Lolita Weapon (A)
Eve
Trump Bunny Waitress Bottom (B)
Surfs Up Bottom (Black)
White Rabbit Top & Gloves (Black & White)
Sweet Dream Bunny Hoodie (Good Morning)
Grandfather Clock Costume Suit
Spring Lolita (A) 5/6 (No Hair; Bonnet Inc)
Idol 6/6 (Both Hairs)
Military Ver. Black
Ara
ELS Beach Wear 2.0 Top (A)
Trump Bunny Waitress Shoes (B)
Add
Steampunk Time Traveler 6/6 (A)
Lu & Ciel
Ciel Qipao
Lu Novice Adventurer 5/6 (No Hair)
Rose
Oriental Mini Dress Shoes (White)
Ain
El'lywood Hair
Chibi Costume Suit
Accessories
> Sinister Intent Services
> El's Aspiration x3
> Spooky Symbol of Corruption (Elsword)
> Space Life Robot
> Nasod Scouter
> Electrostimulation Field
> Eltrion MK2's Wings (Light)
> Raging Ring of Wind
Items
> Bulk SD & HD Entry Tickets
> Wind Orb (5 Stacks)
> Wedge Fragments
> Sturdy Mithrils
> Magical Crystals
> El's Essence
> Glaciem
> Space Life Table
> Alchemist Adaptation Elixirs and Fighters Potions
> Ruve Herbs (21 stacks)
> Amethystine Prophecy Armor Pieces. Reforge NOT Inc.
Looking For
> Interested in most long hairs for male characters.
> Eve IBs.
Is this egotistical? maybe. I'm setting this up anyways.
If youre here that means you asked about buying me something.
Games not covered by the Steam link above
[SWITCH] Pokemon Violet (Scarlet OK, Violet preferred)
[PS2] [JP AND/OR EN] Dororo/Blood Will Tell
[SWITCH] Witch on the Holy Night
[GAMECUBE] Sonic Heroes
[GAMECUBE] Shadow the Hedgehog